| | | |
| --- | --- | --- |
| FEATURE ARTICLE | | |
Applications of Graphitic Nanomaterial's Optical Properties in Biochemical Sensing
Yi-Ting XU1,Long CHEN2,*(

),Zhuo CHEN1,*(

)
1 State Key Laboratory of Cheme/Biosensing and Chemometric, Hunan University, Changsha 410006, P. R. China
2 Faculty of Science and Technology, University of Macau, Macao 999078, P. R. China
Abstract
Graphitic nanomaterials, which possess unique optical properties, have attracted significant attention in biochemical sensing. Herein, we summarize and discuss recent progress of such materials as optical probes, photothermal materials and signal transduction substrates for biosensing applications. The most attractive optical property of graphitic nanomaterials is their strong and unique Raman signals. As a Raman probe, these nanomaterials have remarkable applications, especially in detecting complex biological samples, quantitative surface enhanced Raman scattering (SERS) detection and detection under extreme conditions. Besides Raman, the unique intrinsic fluorescence emission of single-walled carbon nanotubes (SWNTs) in the long wavelength and second near-infrared window (NIR-II window, 1000-1700 nm) has facilitated deep-tissue high-resolution fluorescence imaging in vivo. Additionally, graphitic nanomaterials have efficient photothermal conversion capability. Together with the large surface area, graphitic nanomaterials are used in photothermal synergy therapy for cancer treatment. Furthermore, because of their particular physical and chemical properties, graphitic nanomaterials are established as an efficient signal transduction substrate, which can quench an excited chromophore and photosensitizer, showing high selectivity and sensitivity in biosensing and nanomedicine.
Received: 15 June 2016 Published: 21 September 2016
Fund: The project was supported by the National Key Basic Research Program of China (973)(2013CB932702);National Natural Science Foundation of China(21522501);and Science and Technology Development Fund of Macao S.A.R, China(FDCT);and Science and Technology Development Fund of Macao S.A.R, China(067/2014/A)
Corresponding Authors: Long CHEN,Zhuo CHEN E-mail: zhuochen@hnu.edu.cn;longchen@umac.mo
Fig 1 (a) Synthesis procedure of alkyne-PEG, (b) schematic illustration of the alkyne-PEG functionalization of ACGs PPh3: triphenyl phosphine; PdCl2(PPh3)2: bis (triphenylphosphine) palladium (Ⅱ) chloride; THF: tetrahydrofuran; PBr3: phosphorus tribromide; DCM: dichloromethane; PEG: polyethylene glycol
Fig 2 SERS of the ACGs

(a) Raman spectrum of the ACGs, (b, c, d) high-resolution Raman image of MCF-7 cells, (e) Raman spectra of Rhodamine 6G (R6G) with (red) and without (blue) ACGs. scale bar: 10 μm. color online
Fig 3 (a) Schematic illustration of AuNR@G nanocapsule preparation; (b) transmission electron microscope (TEM) image of AuNR@SiO2; (c) TEM and (d) high-resolution (HR)-TEM image of AuNR@G; (e-g) modulating the morphology of gold graphitic nanocapsules under different temperatures
Fig 4 Synthesis and characterization of AGNs

(a) schematic diagram of AGNs; (b) zeta potentials of MMs, gold seeds, AGNs; (c) HR-TEM image of MMs, scale bar, 5 nm; (d) TEM image of single AGNs; scale bar, 20 nm; (e) digital photos of AGNs solution under external magnet; (f) Raman spectra of MMs (red) and AGNs (black). color online
Fig 5 AGNs as Raman internal standard (IS) SERS spectra collected from Au@pTSH (a) and AGNs (b) before and after adding H2O2 at 20 min interval; (c) Raman spectra of RhB with (red) and without (black) AGNs; (d) SERS spectra of RhB with various laser focusing depth; Raman bands of 618 cm-1 (e) and 2655 cm-1 (f) zoom in of (d); (g) relative standard deviation (RSD) calculated from (d), with and without AGN internal standard normalization. color online
Fig 6 Video-rate imaging of SWNTs in a live mouse

Scale bars represent 1 cm. color online
Fig 7 Tissue phantom study of the depth penetration of SWNTs and ICG fluorescence images of capillaries of single-walled carbon nanotubes (SWNTs) (NIR Ⅱ) and Indo cyanine green (ICG) (NIR Ⅰ) at different depths of Intralipid? excited at 785 nm. Scale bars represent 1.5 cm.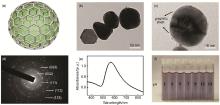 Fig 8 Structural analysis and chemical properties of GIAN

(a) schematic diagram of GIAN; (b, c) TEM images of GIAN; (d) selected area electron diffraction measurement of GIAN; (e) UV-Vis spectrum of an aqueous GIAN suspension; (f) GIAN suspensions ranging from different acidic conditions, respectively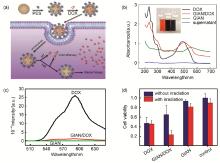 Fig 9 Photothermal enhanced chemotherapy with GIAN

(a) schematic illustration of NIR photothermal enhanced chemotherapy mechanism of graphene-isolated-Au-nanocrystal/doxorubicin (GIAN/DOX) complexes; (b) UV-Vis characterization of the DOX-loaded GIAN. Inset: digital photo of the DOX, GIAN, and GIAN/DOX solutions; (c) fluorescence spectroscopy characterization of the DOX loading efficiency; (d) cell viability of MCF-7 cells with and without NIR laser irradiation after incubation with free DOX, GIAN, and GIAN/DOX, respectively. color online
Fig 10 Strategy of the MGN for DNA fishing and detection
Fig 11 Schematic diagram of recognizing and detecting specific DNA sequences and proteins by the assembly of SWNTs and dye-labeled ssDNA
| | |
| --- | --- |
| 1 | Prasuhn D. E. ; Feltz A. ; Blanco-Canosa J. B. ; Susumu K. ; Stewart M. H. ; Mei B. C. ; Yakovlev A. V. ; Loukou C. ; Mallet J. M. ; Oheim M. ACS Nano 2010, 4 (9), 5487. |
| 2 | Zhang C. Y. ; Hu J. Anal. Chem 2010, 82 (5), 1921. |
| 3 | Ho J. A. ; Chang H. C. ; Shih N. Y. ; Wu L. C. ; Chang Y. F. ; Chen C. C. ; Chou C. Anal. Chem 2010, 82 (14), 5944. |
| 4 | Mayer K. M. ; Lee S. ; Liao H. ; Rostro B. C. ; Fuentes A. ; Scully P. T. ; Nehl C. L. ; Hafner J. H. ACS Nano 2008, 2 (4), 687. |
| 5 | Zheng G. ; Patolsky F. ; Cui Y. ; Wang W. U. ; Lieber C. M. Nat. Biotechnol 2005, 23 (10), 1294. |
| 6 | Baughman R. H. ; Zakhidov A. A. ; de Heer W. A. Science 2002, 297 (5582), 787. |
| 7 | Kroto H. W. ; Heath J. R. ; O'Brien S. C. ; Curl R. F. ; Smalley R. E. Nature 1985, 318 (6042), 162. |
| 8 | Ghosh S. ; Calizo I. ; Teweldebrhan D. ; Pokatilov E. ; Nika D. ; Balandin A. ; Bao W. ; Miao F. ; Lau C. N. Appl. Phys. Lett 2008, 92 (15), 151911. |
| 9 | Novoselov K. ; Jiang D. ; Schedin F. ; Booth T. ; Khotkevich V. ; Morozov S. ; Geim A. Proc. Natl. Acad. Sci. U. S. A 2005, 102 (30), 10451. |
| 10 | Liu Q. ; Guo B. ; Rao Z. ; Zhang B. ; Gong J. R. Nano Lett 2013, 13 (6), 2436. |
| 11 | Qian J. ; Wang D. ; Cai F. H. ; Xi W. ; Peng L. ; Zhu Z. F. ; He H. ; Hu M. L. ; He S. Angew. Chem. Int. Ed 2012, 51 (42), 10570. |
| 12 | Liu Z. ; Robinson J. T. ; Tabakman S. M. ; Yang K. ; Dai H. Mater. Today 2011, 14 (7), 316. |
| 13 | Liu Z. ; Tabakman S. ; Welsher K. ; Dai H. Nano Res 2009, 2 (2), 85. |
| 14 | Wang H. ; Dai H. Chem. Soc. Rev 2013, 42 (7), 3088. |
| 15 | Dresselhaus M. ; Dresselhaus G. ; Jorio A. ; Souza-Filho A. ; Saito R. Carbon 2002, 40 (12) |
| 16 | Saha K. ; Agasti S. S. ; Kim C. ; Li X. ; Rotello V. M. Chem. Rev 2012, 112 (5), 2739. |
| 17 | Lin X. M. ; Cui Y. ; Xu Y. H. ; Ren B. ; Tian Z. Q. Anal. Bioanal. Chem 2009, 394 (7), 1729. |
| 18 | Natan M. J. Faraday Discuss 2006, 132, 321. |
| 19 | Welsher K. ; Sherlock S. P. ; Dai H. Proc. Natl. Acad. Sci. U. S. A 2011, 108 (22), 8943. |
| 20 | Hong G. ; Diao S. ; Antaris A. L. ; Dai H. Chem. Rev 2015, 115 (19) |
| 21 | Maeda H. ; Wu J. ; Sawa T. ; Matsumura Y. ; Hori K. J. Controlled Release 2000, 65 (1), 271. |
| 22 | Zhao W. ; Karp J. M. Nat. Mater 2009, 8 (6), 453. |
| 23 | Li H. ; Martin R. B. ; Harruff B. A. ; Carino R. A. ; Allard L. F. ; Sun Y. P. Adv. Mater 2004, 16 (11), 896. |
| 24 | Shah N. B. ; Dong J. ; Bischof J. C. Mol. Pharm 2011, 8 (1), 176. |
| 25 | Chao W. ; Ma X. ; Ye S. ; Liang C. ; Kai Y. ; Liang G. ; Li C. ; Li Y. ; Zhuang L. Adv. Funct. Mater 2012, 22 (11), 2363. |
| 26 | Song Z. L. ; Chen Z. ; Bian X. ; Zhou L.Y. ; Ding D. ; Liang H. ; Zou Y. X. ; Wang S. S. ; Chen L. ; Yang C. J. Am. Chem. Soc 2014, 136 (39), 13558. |
| 27 | Lai X. F. ; Zou Y. X. ; Wang S. S. ; Zheng M. J. ; Hu X. X. ; Liang H. ; Xu Y. T. ; Wang X.W. ; Ding D. ; Chen L. Anal. Chem 2016, 88 (10), 5385. |
| 28 | Hao Q. ; Wang B. ; Bossard J. A. ; Kiraly B. ; Zeng Y. ; Chiang I. K. ; Jensen L. ; Werner D. H. ; Huang T. J. J. Phys. Chem. C 2012, 116 (13), 7249. |
| 29 | Ma X. ; Qu Q. ; Zhao Y. ; Luo Z. ; Zhao Y. ; Ng K.W. ; Zhao Y. J. Mater. Chem. B 2013, 1 (47), 6495. |
| 30 | Zou Y. ; Chen L. ; Song Z. ; Ding D. ; Chen Y. ; Xu Y. ; Wang S. ; Lai X. ; Zhang Y. ; Sun Y. ; Chen Z. ; Tan W. Nano Res 2016, 9 (5), 1418. |
| 31 | Shen W. ; Lin X. ; Jiang C. ; Li C. ; Lin H. ; Huang J. ; Wang S. ; Liu G. ; Yan X. ; Zhong Q. Angew. Chem. Int. Ed 2015, 54 (25), 7308. |
| 32 | Bian X. ; Song Z. L. ; Qian Y. ; Gao W. ; Cheng Z. Q. ; Chen L. ; Liang H. ; Ding D. ; Nie X. K. ; Ch en ; Z . Sci. Rep 2014, 4, 1. |
| 33 | Novoselov K. S. ; Geim A. K. ; Morozov S. V. ; Jiang D. ; Katsnelson M. I. ; Grigorieva I. V. ; Dubonos S. V. ; Firsov A. A. Nature 2005, 438 (7065), 197. |
| 34 | Zhao X. H. ; Kong R. M. ; Zhang X. B. ; Meng H. M. ; Liu W.N. ; Tan W. ; Shen G. L. ; Yu R. Q. Anal. Chem 2011, 83 (13), 5062. |
| 35 | Tu X. ; Manohar S. ; Jagota A. ; Zheng M. Nature 2009, 460 (7252), 250. |
| 36 | Wang S. ; Humphreys E. S. ; Chung S. Y. ; Delduco D. F. ; Lustig S. R. ; Wang H. ; Parker K. N. ; Rizzo N.W. ; Subramoney S. ; Chiang Y. M. Nat. Mater 2003, 2 (3), 196. |
| 37 | Zheng M. ; Jagota A. ; Semke E. D. ; Diner B. A. ; McLean R.S. ; Lustig S. R. ; Richardson R. E. ; Tassi N. G. Nat. Mater 2003, 2 (5), 338. |
| 38 | Kam N.W. S. ; Jessop T. C. ; Wender P. A. ; Dai H. J. Am. Chem. Soc 2004, 126 (22), 6850. |
| 39 | Zhu Z. ; Yang R. ; You M. ; Zhang X. ; Wu Y. ; Tan W. Anal. Bioanal. Chem 2010, 396 (1), 73. |
| 40 | Lu C. H. ; Li J. ; Lin M. H. ; Wang Y.W. ; Yang H. H. ; Chen X. ; Chen G. N. Angew. Chem. Int. Ed 2010, 49 (45), 8454. |
| 41 | Song Z. L. ; Zhao X. H. ; Liu W. N. ; Ding D. ; Bian X. ; Liang H. ; Zhang X. B. ; Chen Z. ; Tan W. Small 2013, 9 (6), 951. |
| 42 | Liu M. ; Yin X. ; Ulinavila E. ; Geng B. ; Zentgraf T. ; Ju L. ; Wang F. ; Zhang X. Nature 2011, 474 (7349), 64. |
| 43 | Dolmans D. E. ; Fukumura D. ; Jain R. K. Nat. Rev. Cancer 2003, 3 (5), 380. |
| 44 | Lebedkin S. ; Kareev I. ; Hennrich F. ; Kappes M. M. J. Phys. Chem. C 2008, 112 (42), 16236. |
| 45 | Calzavara P. P. ; Venturini M. ; Sala R. J. Eur. Acad. Dermatol. Venereol 2007, 21 (3), 293. |
| 46 | Triesscheijn M. ; Baas P. ; Schellens J. H. ; Stewart F. A. Oncologist 2006, 11 (9), 1034. |
| 47 | Cho E. S. ; Hong S.W. ; Jo W. H. Macromol. Rapid Commun 2008, 29 (22), 1798. |