| | | |
| --- | --- | --- |
| ARTICLE | | |
Fluorescence Dynamics of LicT Protein by Time-Resolved Spectroscopy
Meng-Fang CHANG1,Lei LI1,Xiao-Dan CAO1,Meng-Hui JIA2,Jia-Sheng ZHOU1,Jin-Quan CHEN1,Jian-Hua XU1,*(

)
1 State Key Laboratory of Precision Spectroscopy, East China Normal University, Shanghai 200062, P. R. China
2 Shanghai Institute of Optics and Fine Mechanics, Chinese Academy of Sciences, Shanghai 201800, P. R. China
Abstract
In this paper, the fluorescence dynamics of tryptophan residues in LicT protein is investigated by time-resolved fluorescence method combined with UV absorption and steady-state fluorescence spectroscopy. The local microenvironment and structural changes of LicT protein before and after activation are studied. The activated LicT protein AC 141 prevents the antitermination of gene transcription involved in carbohydrate utilization to accelerate the body's metabolism. The structural properties and microenvironment of activated protein AC 141 and wild-type protein Q 22 were determined by different fluorescence emissions and lifetimes of tryptophan residues. The interaction between tryptophan residues and solvent is elucidated by decay associated spectroscopy (DAS) and time-resolved emission spectra (TRES), indicating that upon activation, the structure of AC 141 is more compact than that of wild-type Q 22. In addition, TRES also showed that tryptophan residues in the protein had a continuous spectral relaxation process. Anisotropy results illustrated the conformational motions of residues and whole proteins, suggesting that tryptophan residues had independent local motions in the protein system, and that the motions were more intense in the activated protein.
Received: 05 January 2017 Published: 06 March 2017
Corresponding Authors: Jian-Hua XU E-mail: jhxu@ecnu.edu.cn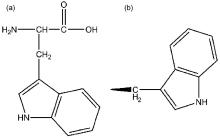 Fig 1 Structures of tryptophan and tryptophan residue

(a) tryptophan; (b) tryptophan residue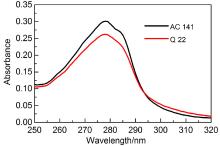 Fig 2 Absorption spectra of LicT proteins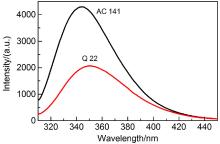 Fig 3 Steady-state fluorescence spectra of LicT proteins

Fig 4 Jablonski diagram of solvent effect and excited state continuous spectral relaxation (CR) hν is the energy of the exciting photons. 1Lb (a) and 1La are singlet excited states. F and R represent Franck-Condon (unrelaxed) state and relaxed state, respectively. k is fluorescence decay rate. ks is solvent relaxation rate.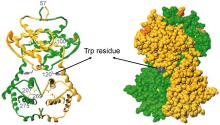 Fig 5 Ribbon and space filling presentations of LicT protein Adapted from Fig. 6a of reference18.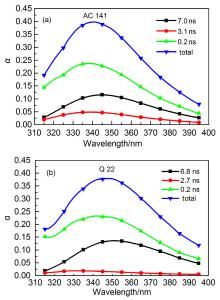 Fig 6 DAS (decay associated spectra) of LicT proteins

(a) AC 141; (b) Q 22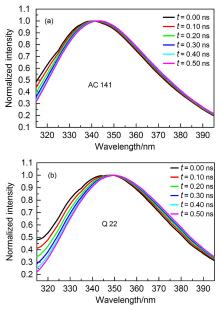 Fig 7 Time-resolved emission spectra (TRES) of LicT proteins

(a) AC 141; (b) Q 22
Table 1
Fitting parameters of anisotropy decays of LicT proteins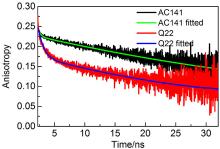 Fig 8 Measured decay anisotropies and fitting analyses of LicT proteins
| | |
| --- | --- |
| 1 | Frauenfelder H. ; Sligar S. G. ; Wolynes P. G. Science 1991, 254 (5038), 1598. |
| 2 | Xu J. ; Toptygin D. ; Graver K. J. ; Albertini R. A. ; Savtchenko R. S. ; Meadow N. D. ; Roseman S. ; Callis P. R. ; Brand L. ; Knutson J. R. J. Am. Chem. Soc. 2006, 128 (4), 1214. |
| 3 | Schimmel, P.; Cantor, C. Biophysical Chemistry: Part Ⅱ; Techniques for the Study of Biological Structure and Function; WH Freeman: New York, 1980; pp 14-178. |
| 4 | Lu W. ; Kim J. ; Qiu W. ; Zhong D. Chem. Phys. Lett. 2004, 388 (1-3), 120. |
| 5 | Callis P. R. Method Enzymol. 1996, 278, 113. |
| 6 | Longworth, J.W. Intrinsic Fluorescence of Proteins. In Time-Resolved Fluorescence Spectroscopy in Biochemistry andBiology; Cundall, R. B., Dale, R. E. Eds.; Springer US: Boston, MA, 1983; pp 651-725. |
| 7 | Knutson J. R. ; Walbridge D. G. ; Brand L. Biochemistry 1982, 21 (19), 4671. |
| 8 | McMahon L. P. ; Yu H. T. ; Vela M. A. ; Morales G. A. ; Shui L. ; Fronczek F. R. ; McLaughlin M. L. ; Barkley M. D. J. Phys. Chem. B 1997, 101 (16), 3269. |
| 9 | Ross J. B. A. ; Wyssbrod H. R. ; Porter R. A. ; Schwartz G. P. ; Michaels C. A. ; Laws W. R. Biochemistry 1992, 31 (6), 1585. |
| 10 | Szabo A. G. ; Rayner D. M. J. Am. Chem. Soc. 1980, 102 (2), 554563. |
| 11 | Chen Y. ; Barkley M. D. Biochemistry 1998, 37 (28), 9976. |
| 12 | Lakowicz, J. R. Principles of Fluorescence Spectroscopy; Springer Science & Business Media: New York, 2006; pp 102-605. |
| 13 | Vincent M. ; Deveer A. M. ; Haas G. H. ; Verheij H. M. ; Gallay J. Eur. J. Biochem. 1993, 215 (3), 531. |
| 14 | Ross J. B. A. ; Schmidt C. J. ; Brand L. Biochemistry 1981, 20 (15), 4369. |
| 15 | Deutscher J. ; Francke C. ; Postma P.W. Microbiol. Mol. Biol. R. 2006, 70 (4), 939. |
| 16 | Stülke J. ; Arnaud M. ; Rapoport G. ; Martin-Verstraete I. Mol. Microbiol. 1998, 28 (5), 865. |
| 17 | van Tilbeurgh H. ; Le Coq D. ; Declerck N. EMBO J. 2001, 20 (14), 3789. |
| 18 | Declerck N. ; Dutartre H. ; Receveur V. ; Dubois V. ; Royer C. ; Aymerich S. ; van Tilbeurgh H. J. Mol. Biol. 2001, 314, 671d. |
| 19 | Declerck N. ; Vincent F. ; Hoh F. ; Aymerich S. ; van Tilbeurgh H. J. Mol. Biol. 1999, 294 (2), 389. |
| 20 | Gooch, J.W. Beer-Bouguer Law (Beer-Lambert Law). InEncyclopedic Dictionary of Polymers, Gooch, J.W. Ed.; Springer New York: New York, 2011; p 72. |
| 21 | Zhang L. ; Kao Y. T. ; Qiu W. ; Wang L. ; Zhong D. J. Phys. Chem. B 2006, 110 (37), 18097. |
| 22 | Callis P. R. ; Burgess B. K. J. Phys. Chem. B 1997, 101 (46), 9429. |
| 23 | Pierce D.W. ; Boxer S. G. Biophys. J. 1995, 68 (4), 1583. |
| 24 | Qiu W. ; Li T. ; Zhang L. ; Yang Y. ; Kao Y. T. ; Wang L. ; Zhong D. Chem. Phys. 2008, 350 (1-3), 154. |
| 25 | Gryczynski I. ; Wiczk W. ; Johnson M. L. ; Lakowicz J. R. Biophys. Chem. 1988, 32 (2), 173. |
| 26 | Chen R. F. ; Knutson J. R. ; Ziffer H. ; Porter D. Biochemistry 1991, 30 (21), 5184. |