Graphene: Functions and Applications
Deadline for Submission
: 2020-12-31
Guest Editor: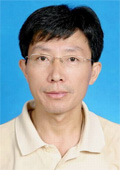 Professor Linjie Zhi
CAS Key Laboratory of Nanosystem and Hierarchical Fabrication,
National Center for Nanoscience and Technology,
Beiyitiao No.11, Zhongguancun, Beijng
Research Interests:
Carbon and carbon-rich nanomaterials, their structure design, controlled preparation, function tuning, and their applications in green energy, environment protection, bio-sensing, and the internet of things.
Professor Bin Wang
CAS Key Laboratory of Nanosystem and Hierarchical Fabrication,
National Center for Nanoscience and Technology,
Beiyitiao No.11, Zhongguancun, Beijing
Research Interests:
Multi-dimensional materials, the structural design and advanced fabrication, and their related electrochemical and mechanical properties and applications.
Special Issue Information

Graphene has attracted extensive attention due to its two-dimensional plane structure with atomic layer thickness and its unique physical and chemical properties. These structure features also endow graphene excellent optical, thermal, electrical, and magnetic properties. Furthermore, the function of graphene could be significantly affected by the stacking of layers, rotation dislocation, and curl folding. Meanwhile, heteroatom doping, designable holes, selective edge structure, and grain boundary dislocation could bring graphene special properties towards applications. To design and construct the structure, skeleton and pore channel of graphene on the nanometer and molecular scale can generate a variety of new functional graphene materials, which may bring important scientific discoveries.
Although there are still many challenges in the structure control and high-quality preparation of graphene, the practical application of graphene in many fields is developing rapidly. Especially, the special functions engineered by the structural defects in graphene make it a potential candidate in applications of catalysis, electrochemical conversion, photoelectric conversion, electrothermal conversion and other fields. Through chemical modification, structural optimization, multi-component composite and other means, graphene can be targeted to optimize its performance in practical use, so as to play an important role in secondary batteries, super capacitors, solar energy utilization, heat conduction and heat dissipation, protective coating, filtration and purification, biosensor and other fields. These studies have not only attracted wide attention of academia, but also been highly valued by global industry society, and some of which have gradually realized commercialization.
In this special issue, we invite researchers from all over the world to publish their latest achievements in the field of graphene function and application. Through theme focus and thought collision, the unique function and application value of graphene are explored, which provides scientific basis and technical guidance for promoting the practical application of graphene materials. The contributions of researchers in this field are welcome.
Submission

Manuscripts should be submitted online at
http://www.whxb.pku.edu.cn/journalx_wlhx_en/authorLogOn.action
. Manuscripts can be submitted until the deadline. Papers will be published continuously (as soon as accepted) and will be listed together on the special issue website. Research articles, review articles, communications and perspectives are invited. For planned papers, a title and short abstract (about 100 words) can be sent to the Editorial Office (
whxb@pku.edu.cn
) for announcement on this website. Manuscripts written in English or Chinese can be accepted.
Submitted manuscripts should not have been published previously, nor be under consideration for publication elsewhere. All manuscripts are refereed through a peer-review process. We do not charge any fees from authors.