Neural Interfaces
Deadline for Submission
: 30 June 2019
Guest Editor: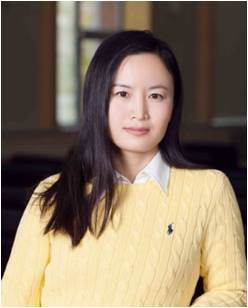 Ying Fang, Professor
National Center for Nanoscience and Technology,
Beijing 100190, China
Research Interests:
Neurotechnologies, Bioelectronics, Neural electrical interfacing

Xiaojie Duan, Associate Professor
College of Engineering, Peking University,
Beijing, 100871, China
Research Interests:
Neural technology, Bioelectronics, Neuroelectric interface
Special Issue Information

Brain research is the most challenging topic in the 21st century and one of the key research areas of forefront science. Accurate and reliable recording of neural activities is fundamental for brain research and largely determined by the nature and properties of the neural interfaces. Neural interfaces enable the direct communication between devices and native neural tissues. The performance of neural interfaces, including the ion-to-electron transduction efficiency, interface stress transfer, and
in vivo
biocompatibility, depends critically on the physical and chemical properties at the electrode-substrate and electrode-tissue interfaces. With the advances in nanotechnology, micro- and nano-electronics, and biotechnology, various strategies have been developed to improve the performance of neural interfaces. For example, surface modification based on nanomaterials and conductive polymers have been applied to increase the ion-electron transduction efficiency at the neural interfaces; flexible electronics have been developed to improve the mechanical compliance to the brain tissue; and biomolecule modification has been shown to improve the biocompatibilities of implanted neural devices. Furthermore, multi-modality neural interfaces have been developed to integrate optogenetics, electrical stimulation, and magnetic resonance imaging techniques. The study of neural interfaces is of great significance not only to fundamental brain research, but also to brain-computer interfaces, neural prostheses, and neural therapeutics.
In this special issue, we seek to provide a wide set of articles on various aspects of neural interfaces.
Submission

Manuscripts should be submitted online at
http://www.whxb.pku.edu.cn/journalx_wlhx_en/authorLogOn.action
. Manuscripts can be submitted until the deadline. Papers will be published continuously (as soon as accepted) and will be listed together on the special issue website. Research articles, review articles, communications and perspectives are invited. For planned papers, a title and short abstract (about 100 words) can be sent to the Editorial Office (
whxb@pku.edu.cn
) for announcement on this website. Manuscripts written in English or Chinese can be accepted.
Submitted manuscripts should not have been published previously, nor be under consideration for publication elsewhere. All manuscripts are refereed through a peer-review process. We do not charge any fees from authors.