Lithium Metal Anodes
Deadline for Submission
: 2020-9-1
Guest Editor:
Qiang Zhang, Professor
Department of Chemical Engineering,
Tsinghua University,
Beijing, 100084, P. R. China
Research Interests:
Advanced energy materials, including lithium metal anode, lithium sulfur battery, and electrocatalysis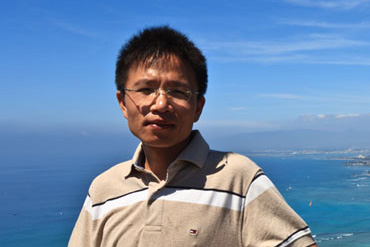 Yuguo Guo, Professor
Institute of Chemistry,
Chinese Academy of Sciences,
Beijing 100190, P. R. China
Research Interests:
Energy electrochemistry and battery materials
Special Issue Information

The rapid development of renewable energy sources, portable information devices, and electric vehicles has enabled an ever-increasing demand for energy storage systems. Lithium is the lightest elemental metal on Earth, and it has very high specific theoretical capacity. Therefore, lithium metal is the optimal anode material for next-generation high-performance secondary batteries. However, dendrites are formed during the repeated charging and discharging of lithium-metal anodes, which greatly limit the capacity and cycle life of these batteries and lead to safety issues. These drawbacks have prevented the commercial applications of secondary lithium-metal batteries.
The recent advances in physical chemistry, energy chemistry, and materials chemistry have rendered emerging opportunities for basic research on lithium metal anodes and their applications. The related theoretical and experimental research has afforded insight into the physicochemical and energy phenomena that occur on the surfaces and interfaces of lithium-metal anodes. Furthermore, high-energy density lithium-metal batteries that are safe and have a long lifespan can be constructed by incorporating advanced energy materials.
In this special issue, we seek to highlight the latest advancements, emerging trends, and critical findings in lithium-metal anode research.
Submission

Manuscripts should be submitted online at
http://www.whxb.pku.edu.cn/journalx_wlhx_en/authorLogOn.action
. Manuscripts can be submitted until the deadline. Papers will be published continuously (as soon as accepted) and will be listed together on the special issue website. Research articles, review articles, communications and perspectives are invited. For planned papers, a title and short abstract (about 100 words) can be sent to the Editorial Office (
whxb@pku.edu.cn
) for announcement on this website. Manuscripts written in English or Chinese can be accepted.
Submitted manuscripts should not have been published previously, nor be under consideration for publication elsewhere. All manuscripts are refereed through a peer-review process. We do not charge any fees from authors.