Carbonene Fiber and Smart Textile
Deadline for Submission
: 2021-06-30
Guest Editors: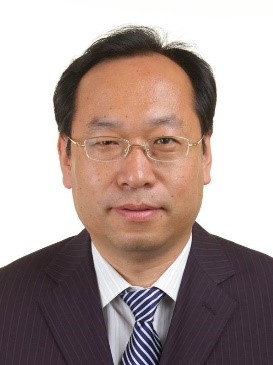 Jin Zhang, Professor
Center for Nanochemistry, College of Chemistry and Molecular Engineering,
Peking University,
Beijing 100871, P. R. China
Research Interests:
Controlled synthesis and optical spectroscopy of carbon nanomaterials: the growth methodology of carbonene materials, preparation and application of carbonene fiber, the exploration of new carbon allotropes, and the optical spectroscopic study of carbon nanomaterials.
Chao Gao, Professor
MOE Key Laboratory of Macromolecular Synthesis and Functionalization,
Department of Polymer Science and Engineering,
Zhejiang University,
38 Zheda Road, Hangzhou 310027, P. R. China
Research Interests:
Graphene macroscopic self-assembly and energy storage
Special Issue Information

Carbonene materials are all-carbon materials composed of sp2 hybridized carbon atoms bonded in hexagonal rings including graphene and carbon nanotubes. Due to their special geometric structure and excellent properties, carbonene materials are expected to have important roles in the fields of semiconductors, micro-nanoelectronics, energy, and lightweight materials with high strength in the future. Thus, they are strategic materials that can be advantageous in future competitions among high-tech industries.
Carbonene and composite fibers, which are the most favorable forms of carbonene materials for industrial applications, have wide applications in textile composites and lightweight materials with high strength. Recently, flexible electronics technologies have been on the rise, and traditional fabrics have been provided with new functions. By composing carbonene fibers with textiles, smart textiles can be developed using flexible wearable technology. Smart textiles have excellent applications in smart medical care, sports fitness, and military security. They are expected to help national and social developments for smart detection and personalized medical care and facilitate disciplinary integration and industrial transformation.
In this special issue, we invite researchers from around the world to share their latest achievements in the fields of carbon nanofiber materials and smart textiles. The achievements in the preparation technology, process exploration, and batch preparation of the carbon nanofibers and application of smart textiles can be beneficial for the development, application prospects, and industrial transformation of novel carbonene fiber materials. We welcome active contributions from peers in all related fields.
Submission

Manuscripts should be submitted online at
http://www.whxb.pku.edu.cn/journalx_wlhx_en/authorLogOn.action
. Manuscripts can be submitted until the deadline. Papers will be published continuously (as soon as accepted) and will be listed together on the special issue website. Research articles, review articles, communications and perspectives are invited. For planned papers, a title and short abstract (about 100 words) can be sent to the Editorial Office (
whxb@pku.edu.cn
) for announcement on this website. Manuscripts written in English or Chinese can be accepted.
Submitted manuscripts should not have been published previously, nor be under consideration for publication elsewhere. All manuscripts are refereed through a peer-review process. We do not charge any fees from authors.